CUSP Annual Meeting 2023
20-22 June 2023
CUSP-West 2023 Annual Meeting is the perfect event to meet academia, government agencies, national laboratories, and industries that pioneer CCUS deployment in the western U.S.
The Meeting brings together like-minded individuals to grow their knowledge of CCUS on the technical, economic, societal, regulatory and political aspects.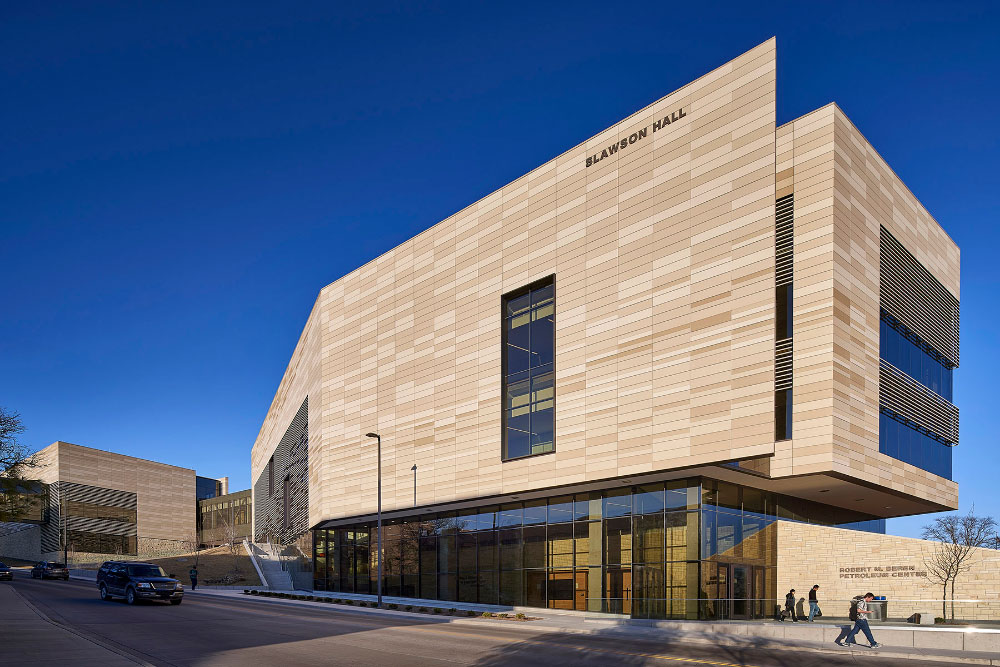 Meeting Overview
The Carbon Utilization and Storage Partnership of the Western United States (CUSP-West) and Kansas Geological Survey are hosting the 6th annual Carbon Capture Utilization and Storage in Kansas conference June 20-22nd in Lawrence, Kansas. The CUSP-West is a Department of Energy-funded regional partnership and this year meeting will cover many topics important to industry, legislators, and academia.
Individuals from the 14-state partnership, cross-cutting industries and national organizations will participate in this event, including representatives from industry (e.g., power generation, ethanol, pipeline, oil and gas, waste management), regulatory and public policy organizations, governmental officials, and internationally acclaimed scientists leading pioneering CCUS research and applied projects.
We aim to provide an open forum environment where current issues and ideas related to the CCUS industry are shared. Main topics of discussion will be:
Shovel-ready sites for CCUS project development and potential economic opportunities for state economies;
NEPA and MRV requirements; and
Legal and regulatory changes that could enable the growth of the CCUS space and ensure safety and security of operations.
Breakout sessions will offer participants to engage in candid discussions about CCUS challenges and brainstorm solutions with some of the nation's top CCUS researchers.
Guests will also have access to a technical poster session to review the latest developments at industry partner sites across the project region. Make sure to join the event's evening entertainment as we showcase local breweries, eateries, and business in some of Lawrence's most beautiful settings along the Kaw River! As the gateway to the West, we look forward to welcoming you to scenic Lawrence, Kansas this June!
About CUSP
The CUSP is one of the four regional initiatives established to support the mission of the U.S. Department of Energy/National Energy Technology Laboratory Carbon Storage and Transport Program. The regional initiatives facilitate and integrate information for their respective regions to accelerate carbon capture, utilization, and storage (CCUS) deployment.
CUSP is a Department of Energy-funded Regional Initiative established to accelerate onshore CCUS technology deployment in the Western Region of the United States. The CUSP project is a broad coalition of partners consisting of organizations throughout the western United States including academia, government agencies, national laboratories, and industry. To learn more about CUSP partners visit our partners page.