CCUS Hub 2.0 Concept for ONEOK
Project Description
The CCS Hub 2.0 Concept for ONEOK is a focused project led by the Kansas Geological Survey/University of Kansas. The project is focused on the states of Kansas and Oklahoma and includes Oklahoma University, Oklahoma Geological Survey, Sandia, Pacific Northwest and Los Alamos National Laboratories, Carbon Solutions and industrial partner ONEOK, a leading midstream service provider. ONEOK has several gas processing plants that emit around 1 MMTCO2/yr and it plans to install hydrogen generation facilities that will generate another 300 000 tons per year. If successful, this study will support a "Hub" concept that will allow for co-utilization of various hydrocarbon and non-hydrocarbon gasses and products. The focused project is ambitious and aims to develop a hub concept; therefore, it has a wide range of objectives:
Identify CO2 reservoirs for long-term saline storage or EOR around ONEOK's natural gas liquids fractionation plants near Bushton, KS, and Medford, OK, as well as several gas processing plants in Oklahoma;
Develop economic feasibility and business models for the CCUS projects for suitable storage candidates;
Prepare necessary information and guidance for permitting monitoring, reporting and verification programs;
Explore feasibility of CO2 use in unconventional reservoirs in Kansas, Oklahoma, or beyond;
Review co-utilization of additional gaseous products along with novel CO2 capture concepts;
Consider on-site hydrogen generation with CO2 capture;
Explore temporary storage of H2, CO2, or other gaseous products in salt caverns;
Quantify the feasibility of augmenting ONEOK CO2 capture systems to ensure sufficient CO2 volume output to qualify for 45Q tax credits or other incentives;
Investigate centralized CO2 capture/processing facilities for process units that leverage existing pipeline networks;
The project is built on a fairly standard workflow: (1) technical review of legacy data, (2) build digital database, (3) reservoir studies, (4) dynamic simulations, (5) infrastructure network assessment, (6) UIC Class VI preparation and support, (7) 45Q application support, (8) design an MVS program, and (9) perform a risk assessment analysis.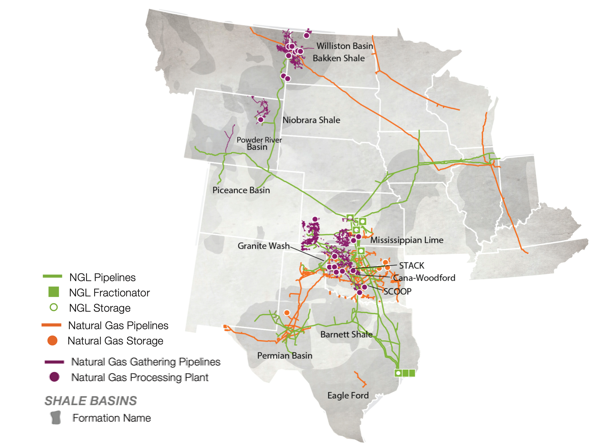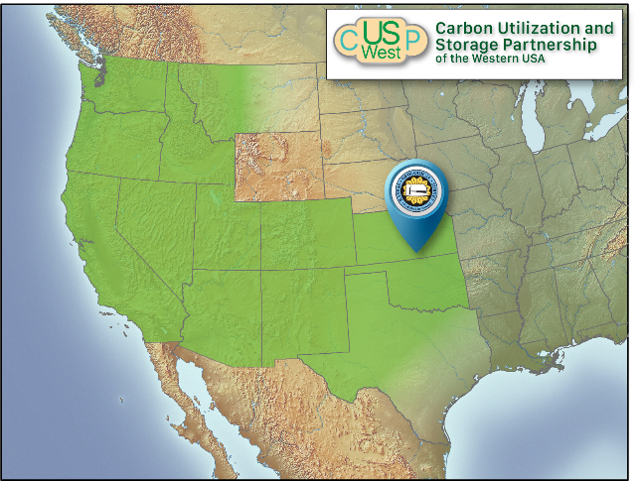 CUSP Team
Project Leads: Carrie Ridley and Hasiuk "Franek" Francizek (Kansas Geological Survey)
Industry Partner: ONEOK (Midstream Operator)
Research Partners:
Oklahoma University/ Oklahoma Geological Survey
Sandia National Laboratories
Pacific Northwest National Laboratory
Los Alamos National Laboratory
Carbon Solutions LLC
Primary Goal
Identify saline storage, EOR, and unconventional resources for Carbon Capture Utilization and Storage. Also, identify salt resources for gas storage
Impact on Carbon Storage
Potential for large-scale commercial project
Project Duration
24 months
Anticipated volume/year
Phase 1: 5/2021–2/2024 with potential phase 2 and 3.
First phase anticipates up to 500,000 tonnes/year of CO2 storage