CUSP Quarterly Webinar Series N°2
Key Legislative Updates Impacting the CUSP Region​
Thank you for attending our webinar on Key Legislative Updates Impacting the CUSP Region last December 9th, 2022. We hope you found valuable information about the development of CCUS in our Region and we would greatly appreciate your feedback.
During our second webinar, Matt Fry, Senior Policy Manager from Great Plains Institute (GPI), presented a Carbon Management Overview and gave us inputs on the Federal, State, and Regional policies updates on CCUS. On his presentation you can learn about:
Who GPI is and what they are focusing on?
What is Carbon Management and its role in tackling climate change?
Bipartisan Infrastructure Investment & Job Act
Inflation Reduction Act of 2022
States drivers of CCUS
Carbon Management 2022 Policy trends
On behalf of the CUSP West partnership, thanks again to GPI and Mr. Matt Fry for the great talk!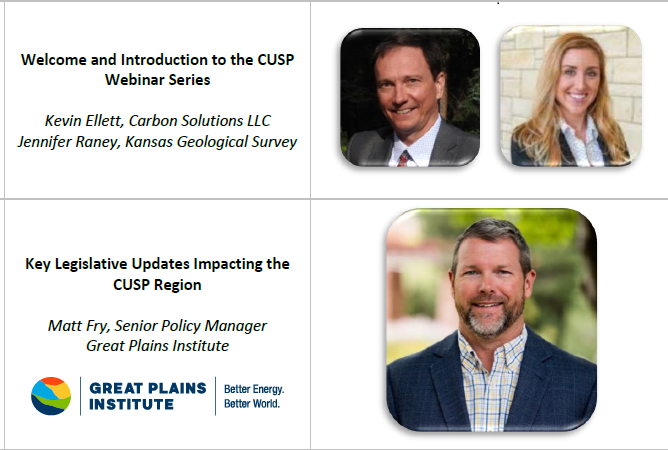 If you missed out, don't worry! You can now access the full webinar recording: