The Carbon Matchmaker is an online information resource that connects users across the CCUS and CDR supply chains.
The Carbon Matchmaker allows for:
Greater communication and support between CCUS/CDR projects across the United States
Increased awareness and facilitates development of regional carbon management hubs, including hydrogen hub development where relevant
The development of community, industry and technologic development stakeholders domestically and internationally with carbon dioxide supply and demand maps for current and planned projects.
Highlights past and currently funded DOE carbon management projects a geospatial map
A regional carbon management hub is a network of carbon dioxide sources, potential or actual carbon dioxide end-users, and connective transport infrastructure located in close proximity.
View the Carbon Matchmaker here.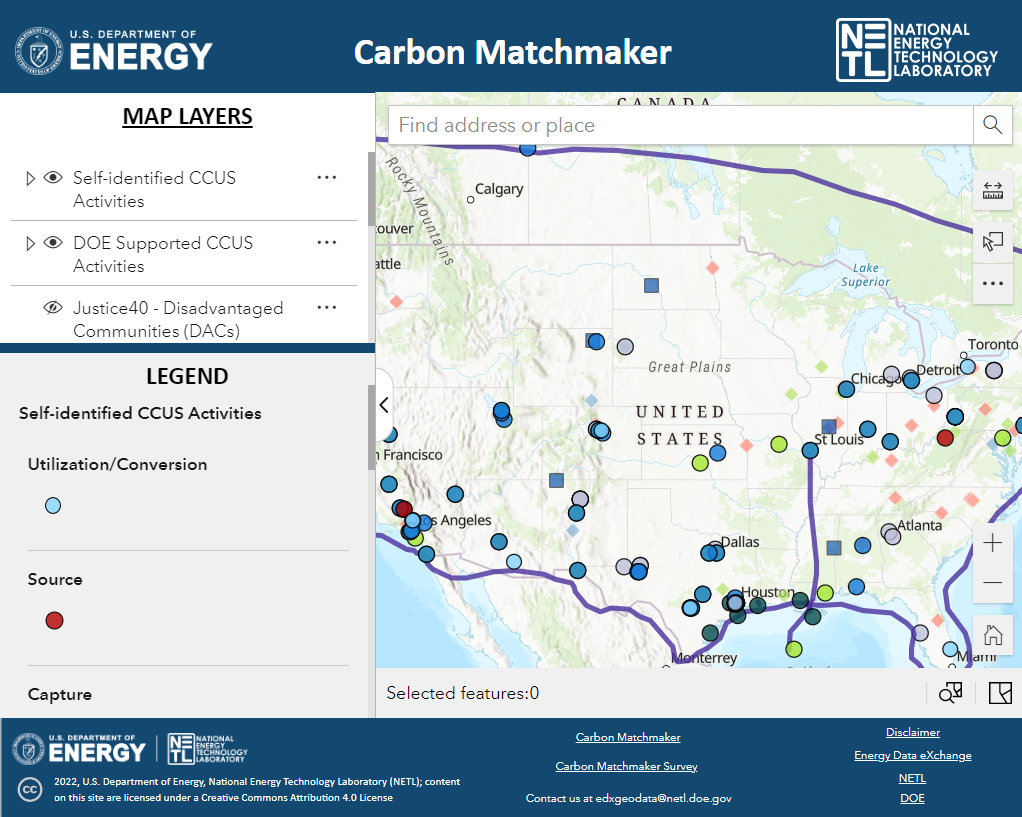 The Office of Fossil Energy and Carbon Management is Focused on advancing carbon management technologies to try and reduce greenhouse gas emissions through public-private partnerships in a just and sustainable manner. Thanks to the Bipartisan Infrastructure Law (BIL), $12 billion dollars is directed towards completing this mission, funding management research, development, and demonstration over the next 5 years. This funding allows us to work on projects, such as the Carbon Matchmaker, that push our goals further extensively.