Derisking CO2 Mineralization Storage in Basalt Reservoirs
Location
Pacific Northwest US (Columbia River Basalt Group)
CUSP Team
Project Lead: Todd Schaef (PNNL)
Sub-Contract: Washington State University
Primary goal
Develop R&D for commercial-scale CO2 storage in basalt
Impact on Carbon Storage
Validation of simulation, characterization and monitoring approaches necessary to support successful Class VI application and demonstration for basalt reservoirs
Project duration
24 months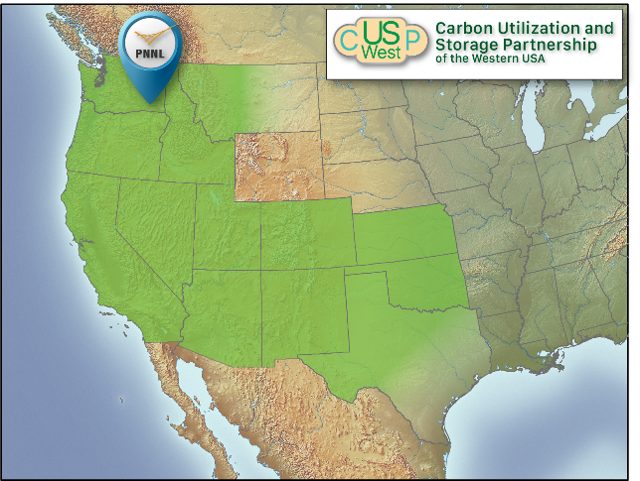 Presented By
H. Todd Schaef
Senior Research Scientist
Project Objectives
Address Gaps/Barriers to Commercialization of CCS projects in Basalts.
Following workflow:
Regional Geologic Model
Numerical Simulation
Preliminary Site Screening
Characterization, Permitting and Development Planning
Stakeholder Engagement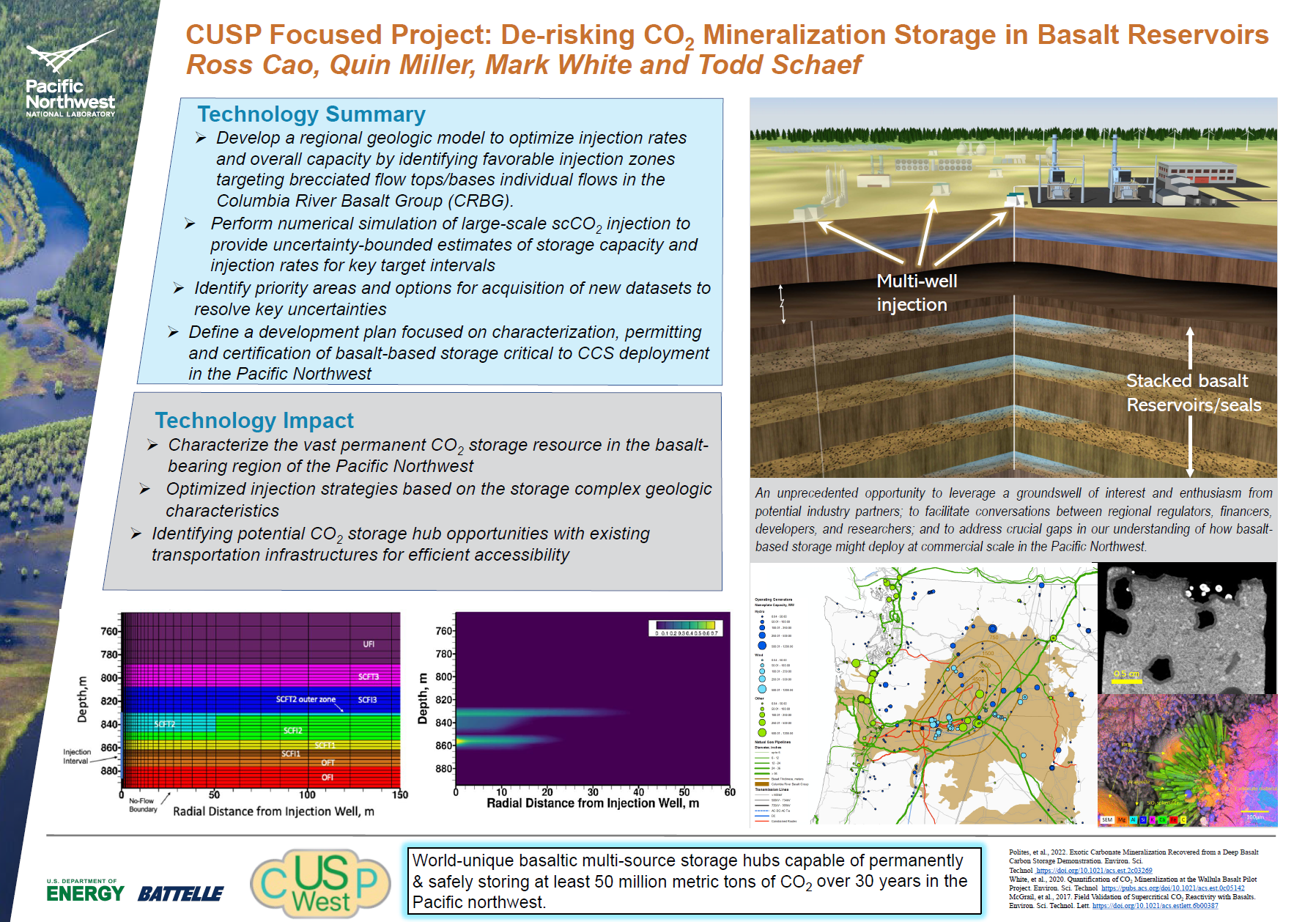 Project Description
The Pacific Northwest National Laboratory (PNNL) is working with the Washington State Geologic Survey on a CUSP focused project seeking to further knowledge about CO2 storage in basalt.
Washington state and the PNNL have some experience in CCS in basalt. In 2013, the Wallula basalt carbon sequestration pilot project injected 977 tones of CO2 at a depth of 829 m below ground surface. In 2015 the well was decommissioned and the site was demobilized although some laboratory and simulation work has continued. Sidewall core characterization revealed that ankerite was formed rapidly after CO2 injection into basalts. Field scale reservoir simulations indicate that around 60% (~600 tones) of CO2 had been converted in 24 months.
Hydrologic modelling approaches need to be developed to track the extent of the mineralization. Nonetheless, the mineralization in the basalt systems offer the benefit of reducing the risk of CO2 leakage from the reservoir.
PNNL is working to address the gaps and barriers to basalt-CCS commercialization and develop a business case (source, demand, utilization, transport, storage and other relevant considerations). The work process is to (1) create a regional geologic model, (2) realize numerical simulations of CO2 injection in basalt, (3) carry out preliminary site screening and (4) extend the reservoir characterization, support permitting and development planning.